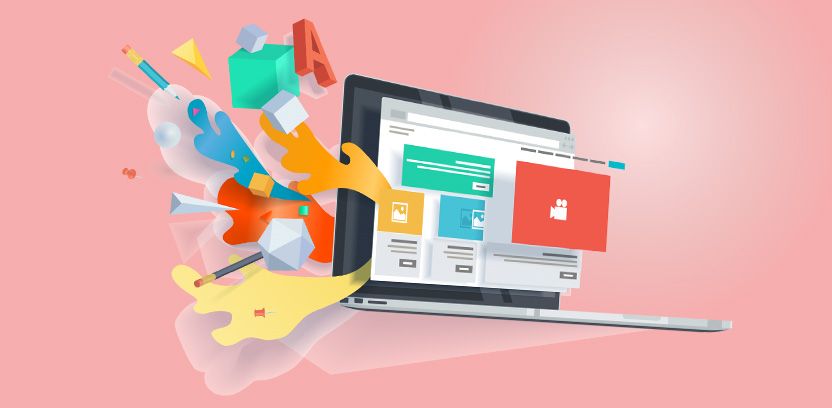 The steps to build your website nowadays, having a website not only is a necessity for companies, institutions, and even other people, but also a really effective way in any business. In the age of communication, the world of the Internet and website is one of the most important human communication tools in the third millennium. Extensive access to information on a website, the reasonable cost compared to the features it can provide to users, as well as the ability to update and manage it are among the most important features of web designing.
Steps to setting up a website
Basically, the website design process requires a clear path and a series of steps to organize the design process according to your planning and request. Therefore, if you are planning to order a website, we suggest you use the following tips:
1.Needs assessment and explanation of site design strategy
The best results come from careful planning. Determining your goals and needs from the site is the first step in designing a successful website. In other words, putting your goals on paper and designing a website will help you achieve the best results. After presenting your needs and strategy, it is the job of the website design company to offer suggestions for your desired goal and to lead you to the best-desired result.
2.Determine the framework for implementing the appearance of the website
The appearance of the website and the design of its graphic template will be one of the most important factors influencing the branding and credibility of your collection. The more beautiful and reliable your website template is, the more it will definitely increase the credibility of your website and even your collection. Therefore, it is the duty of the web design Toronto company to advise and guide you in the field of website templates for the best results.
3.Website coding and technical implementation
The heart of a website is its code. In other words, everything you see is the result of hours of coding behind it. However, the more efficient this process is, and the more specialized it is by the experts in this field, the better the result will be. In fact, it is the specialty of the programming team that brings you to your desired goal of the website.
4.Completion of site design and training and project delivery
After the technical implementation of the website and the necessary tests to ensure the correct operation of the site, the delivery of the project and the provision of training related to how to work with different parts of the website that is appropriate to your order will begin. The web designer will be responsible for doing this and will continue to guide you through the process of working with the website.